If time is money, then you better get hasty! In a town that moves as fast as the blackjack table, you want to make every minute count. It's great to show off your smooth car and enjoy the cruise down the Strip, but if you're going to get anywhere fast, you have to make the right decisions. And shipping your vehicle expedited with our transport company will get you on the right track in no time. This is especially helpful for bringing your show cars to other conventions occurring throughout the country.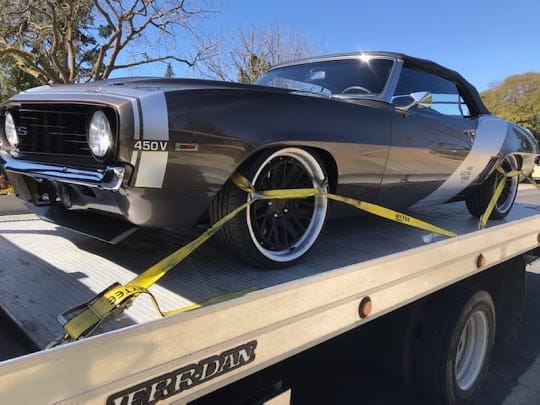 Your best bet when using our expedited car transport is to have all your details ready to provide when we search for an owner-operator to take on the job. In addition to the makes and models, this includes where you're shipping the cars to, how soon do you need it there and if any extra add-ons are necessary to meet your expectations and even surpass them. This may include enclosed car transport, door-to-door delivery and other such services we have available on our website.
Expedited Vehicle Shipping With Safety in Mind
Regardless of how quickly you need to expedite your auto shipping, keep in mind, we prioritize safety for both our drivers and your vehicle. Our fully-licensed drivers with decades of experience take on these orders with the pride of knowing they're helping ship your vehicle, regardless of its size, with efficiency in their minds and protections for your cars. This may come to a higher price range, but it will all be worth it to send your car with as much urgency to get to your destination as planned. If you need your car as soon as possible, it's certainly worth the extra cost.
Call our team today at (702) 920-3747 to set up your shipment today!